Eurec-Sud located in Béziers is a partner of Aliapur in the european project BlackCycle.
This company is specialised in the collect and shredding of end-of-life tyres (ELT). As part of the second BlackCycle Workshop, we visited the facilities and the various stages of the process.
First, they collect used tyres from distributors, car dealers, car centres and other tyre holders to the Eurec-Sud plant. Then, the used tyres ares sorted by experts according to their brand, age, origin and condition in order to shread it or to storage it for other purposes (Reusable Used Tyres: used tyres can be retreaded, sold on the second-hand market or exported).
For the Non-reusable tyres, they proceed to the shreading of the end-of-lyfe tyres. They adapt the size of the rubber granulate depending on the demand of their buyer.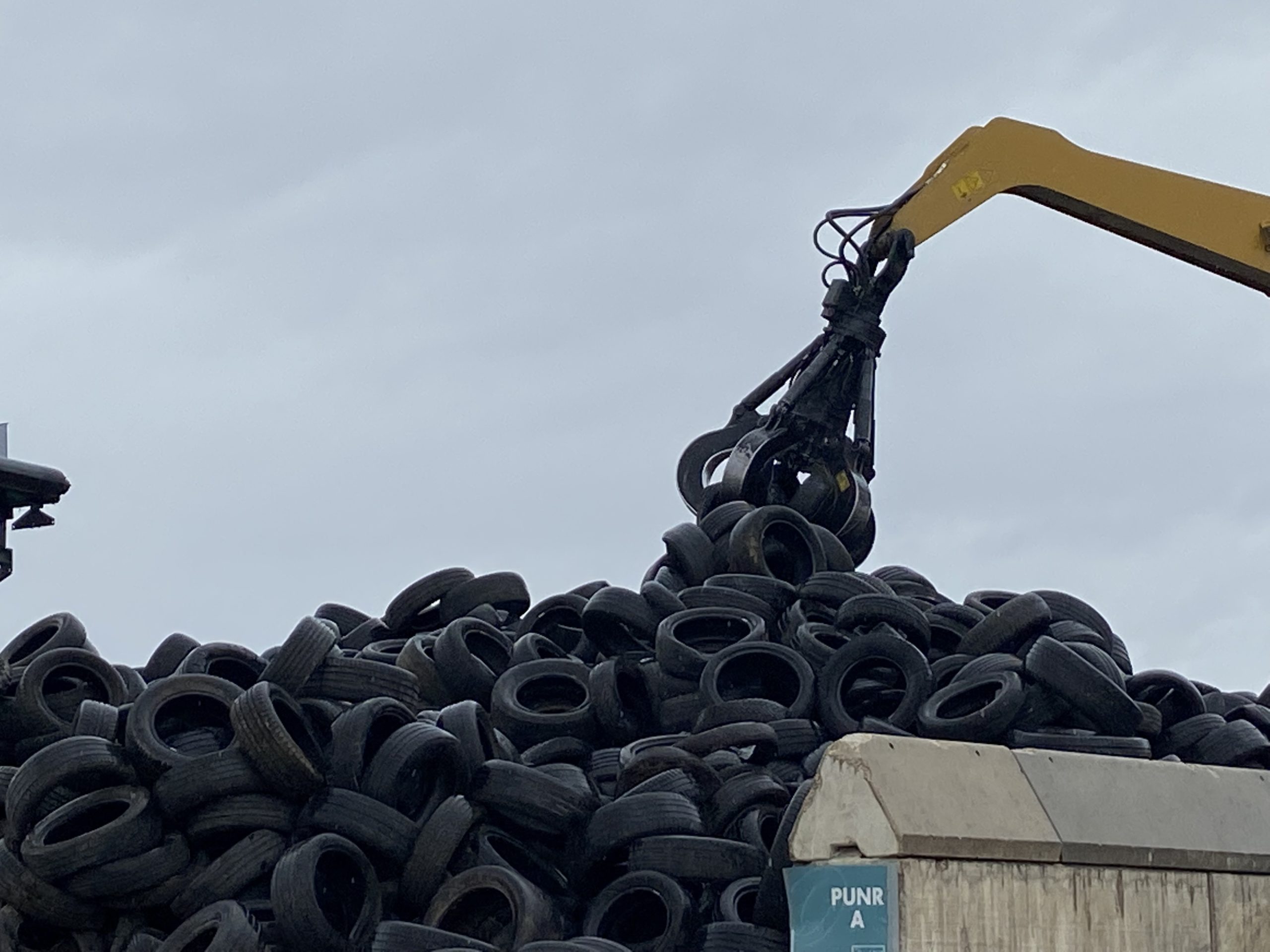 For example, shredded tyres can be used as an alternative fuel for cemeteries and steel mills, as a raw material for the manufacture of tiles, or even for artificial turf.
As part of the BlackCycle project, Aliapur is responsible for sending the rubber granulate to ESTATO for the deconstruction and granulation of several types of end-of-life tyres.
Discover the process in video