The second BlackCycle workshop took place on November 22nd and 23rd in Zaragoza, Spain.
Day 1, Monday, November 21st
The workshop started a little sooner for the french participants who decided to go to the workshop place by bus in order to reduce thier carbon footprint.
They came on Monday, November 21st. This day was thus devoted to a happy 14-hours trip. This was the perfect occasion to make a stop in Béziers to visit the EUREC Sud site. The participants were delighted to  discover a part of the BlackCycle project value chain and to undertsand how end-of-life tyres are sorted and shredded.  You can find more details in this article. 
Day 2, Tuesday, November 22nd
On Tuesday 22nd, the 70 participants, who attended physically, joined the Hotel Diagonal Plazza in Zaragoza.  50 participants were also connected online.
The event was rich in presentations and discussions. Martin Von Wolfersdorff was the animator and he led the event with success. He communicated his passion and enthusiasm for Carbon Black to all the participants.
The morning was dedicated to the main technical results of the BlackCycle project. Some partners of the consortium presented their millestones and theirs progress :
Margarita DORATO (MICHELIN)
Jean-Michel DOUARRE (MICHELIN)
Andreas KAPF (PYRUM)
Juan Daniel MARTINEZ(ICB-CSIC)
Ignacio DE PASCUAL (SISENER)
Helmut GROMES (ORION)
Magali HEURTEFEU (MICHELIN)
Eleni PACHATOURIDOU (CERTH)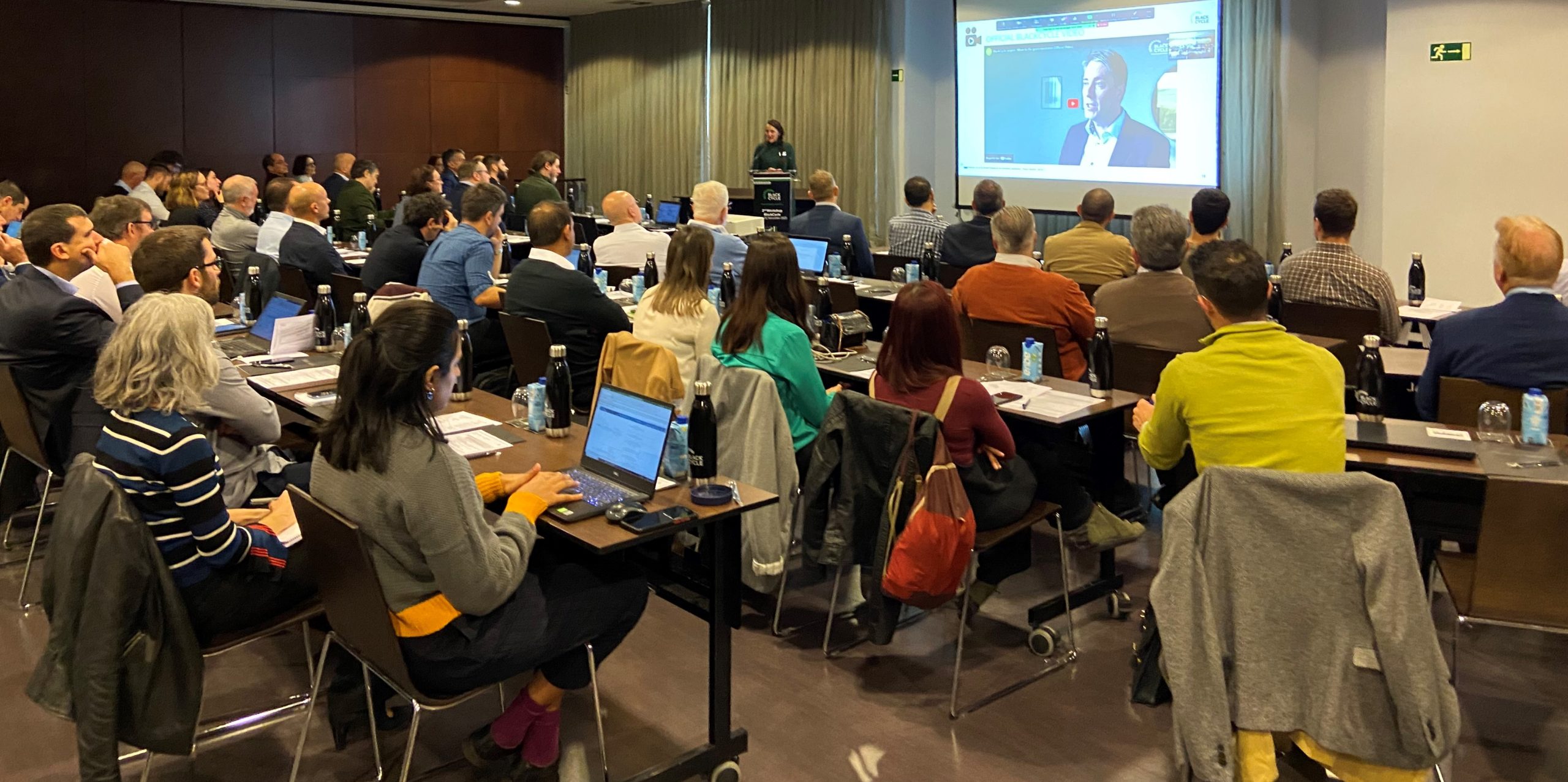 During this morning, the participants had the chance to discover three videos dedicated to the project and the 13 partners of the consortium:
The morning was ended by 2 presentations around « TYRE RECYCLING: TOWARDS THE CIRCULAR ECONOMY »  by external partners :
Pyrolysis market & its deployment in Europe – Martin VON WOLFERSDORFF (Wolfersdorff Consulting)
Identification of tires in support of the circular economy – Arthur WAGNER (REGOM / Transport CASSIER) & Jérôme BARRAND (MICHELIN)
Before the lunch, the participants took part in an ice-breaker animation : « Who is Who ». The main goal was to learn more about each other and it was then very helpful for the lunch discussions.
During the lunch time, participants tasted some typical Spanish food while networking between them.
The afternoon was dedicated to three working groups:
Technological dissemination of BlackCycle Solutions
Social acceptance
Regulation & Policy
The closing session was dedicated to the review of the results of all the working groups. The participants were pleased and  are already looking forward to the next event to discover the project final results.
The event went on with the discovering visit of « El Tubo » a special district where they enjoyed some tapas and spent time together.
Day 3, Wednesday, November 23rd
On wednesday, a bus took the participants on a tour to discover CSIC laboratory and  the distillation colum on the SisenerGreenval plant sites.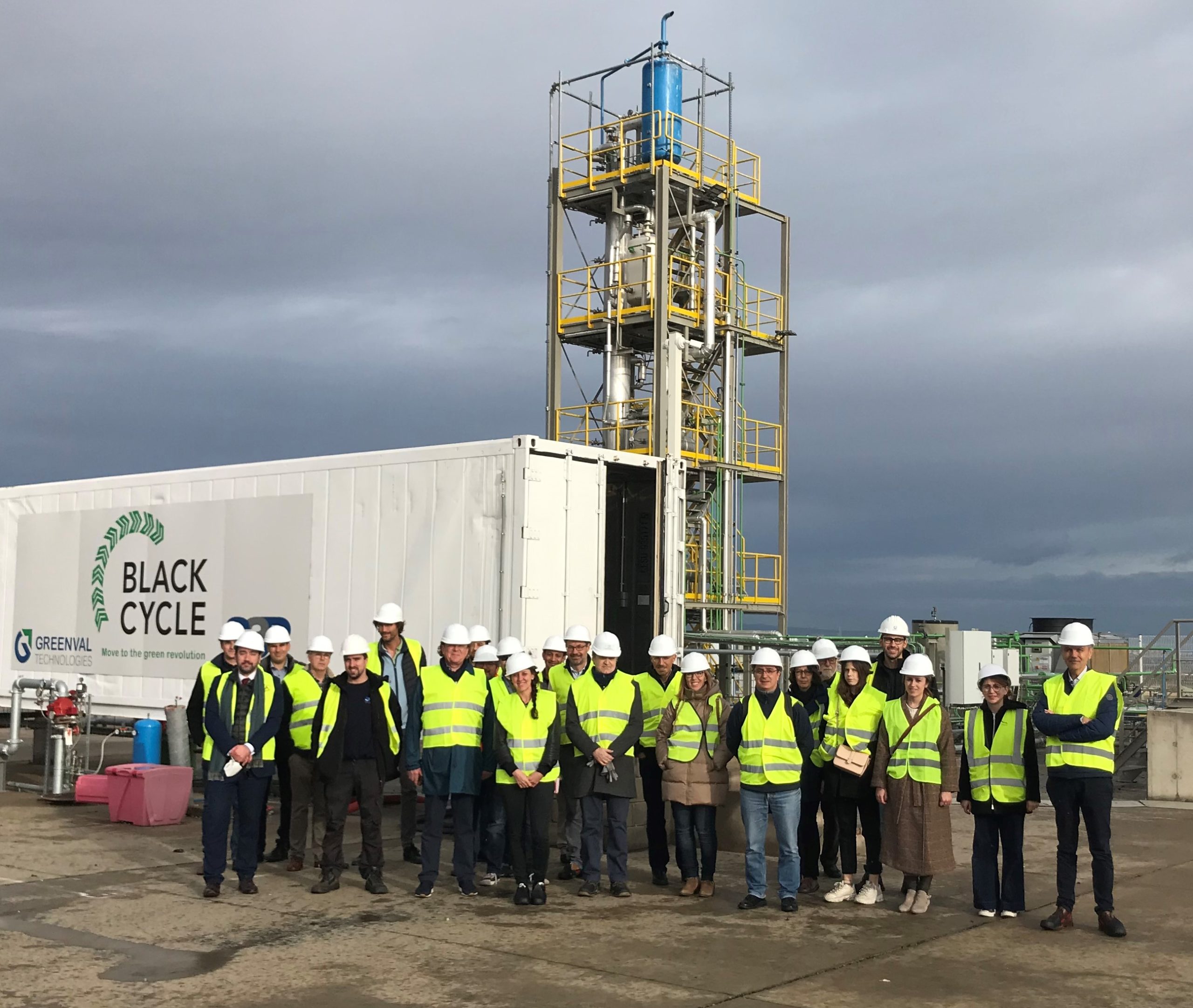 The participants were able to enjoy a rich program of presentations and visits.
Additional contents:
Press release BlackCycle Workshop